Marcia Dale Weary
Her vision was simple: she wanted to bring the beauty of ballet to all she could, and so she began to change lives through dance.
Early Years
Marcia Dale Weary was born in Carlisle, PA on March 31, 1936, the middle daughter of Dale and Melva Weary.
At the age of 14, Marcia began her dancing lessons with the aspirations of dancing in New York City. Marcia began training at the School of Ballet Repertory in New York City under the tutelage of Thalia Mara and Arthur Mahoney.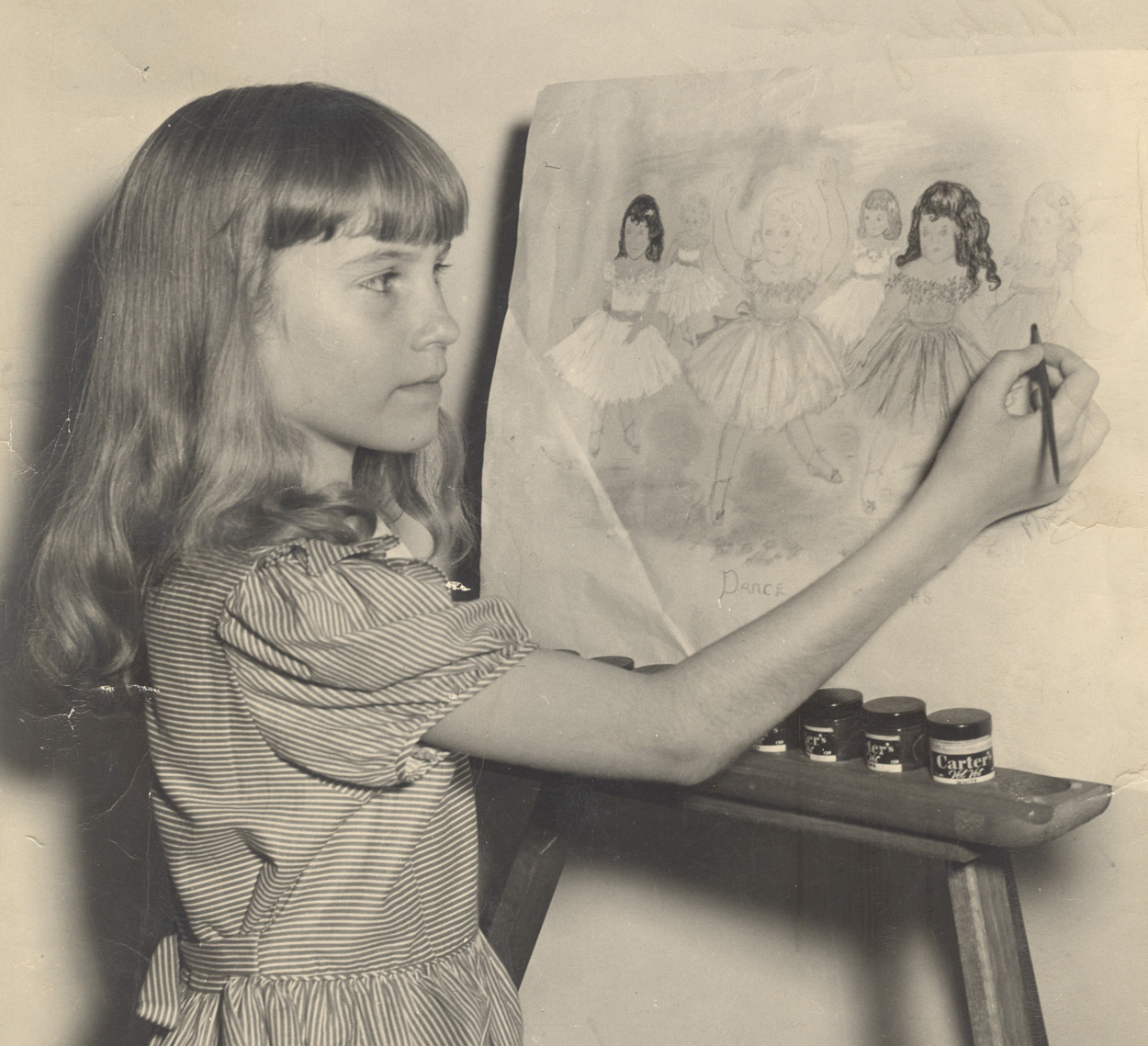 In 1955, at just 19, Marcia opened the Marcia Dale School of Dance in Carlisle, PA where she began teaching ballet and tap lessons in the Band Hall. With the dream of owning her own studio space, Marcia, her father, and a local realtor began the search for a space to call her own.
After reading The Enchanted Barn, Marcia was inspired to purchase a home and barn on Meeting House Road in Carlisle, PA. After clearing the sheep from the barn, they began laying the floor. The floor was only halfway across the barn, when Marcia began to teach. Quickly, the Barn Studios of Central Pennsylvania Youth Ballet became known as an iconic center for dance education.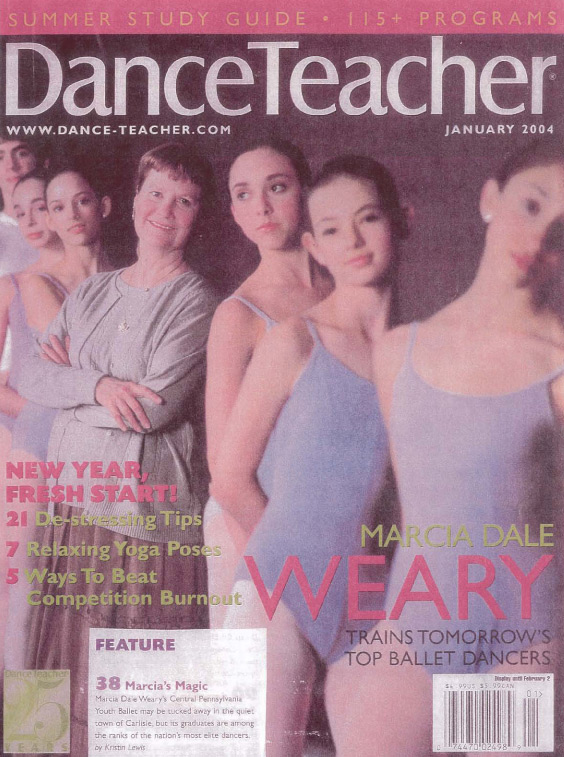 A Dream Reinvisioned
In 1974, The Marcia Dale School of Dance was incorporated as the non-profit, Central Pennsylvania Youth Ballet and her dancers began performing with professional companies around the world, including American Ballet Theatre, Pennsylvania Ballet, New York City Ballet, among others.
Marcia and her dancers began performing in various theaters across Central Pennsylvania. They were also invited to perform at international festivals, and soon dancers began traveling to Carlisle, PA to train with Marcia during the summer.
With a reputation spanning the globe, Marcia Dale Weary's vision expanded from the four Barn Studios to the Warehouse Studios located on Dickinson College campus furthering her vision of changing lives through dance.
Her Legacy
Marcia's teaching style was very clear, very succinct: breaking things down for her students and focusing on movement and placement. Her impact is known across the globe with over 21,000 alumni. Her students are featured dancing, leading, or teaching in almost every major ballet company and have excelled in many other career paths attributable to the discipline, focus, and respect they learned under Marcia's guiding hands.
Acknowledgment
Joseph Carman, dance critic for The New York Times, wrote, "London, Paris, St. Petersburg, and New York are well known for their first-rate ballet academies, training many of the best dancers in the classical form. Add to that list Carlisle, PA, a town with fewer than 20,000 people and a modest economy driven by state government jobs and the defense industry … Marcia Dale Weary and her Central Pennsylvania Youth Ballet have produced dancers well known in the ballet world." 
Ms. Weary is the 2007 recipient of the Pennsylvania Governor's Award for the Arts for her Outstanding Leadership and Service to Youth. Ms. Weary is also the 1992 recipient of the Distinguished Service to the Arts Award for Central Pennsylvania.
In February 2000, Marcia became the first recipient of the Carlisle Regional Arts Award. In 2010, she received an honorary degree in performing arts from Dickinson College and was named as one of Central Pennsylvania's 25 Women of Influence, for which she received a Pennsylvania Senate citation sponsored by Senator Patricia H. Vance. And in 2015 Leadership Cumberland honored Ms. Weary in recognition of her dedication to changing lives through dance. She and CPYB have been featured in leading newspapers and magazines, television news and features, and in the award-winning documentary film presented on national public television, Children with a Dream.
And if you could ask Marcia about the successes of CPYB, she'd likely reply, "That's what ballet does. Ballet changes lives."
Changing Lives Through
Dance Since 1955
Explore Central Pennsylvania Youth Ballet's rich history.