Two-Year Male Ballet Scholarship
Applications are now being accepted.
The Choices You Make Define Who You Become
At CPYB you'll work hard. And we'll work even harder to develop your unique talents and meet your needs as a dancer. 
Our Two-Year Male Ballet Scholarship offers aspiring male dancers ages 14-19 the extraordinary opportunity to receive two years of year-round, uninterrupted ballet training with renowned instructors and mentors.
What's Included in our Male Ballet Scholarship: 
Academic tuition, including registration fees
5-Week Summer Ballet Program
Two-week August Course
Monthly housing stipend
Access to a personalized conditioning program
As a Two-Year Male Ballet Scholarship student, you will be a part of the CPYB's Men's and Pre-Professional Divisions. You will take men's partnering and technique classes and receive mentorship from CPYB's world-renowned faculty with training focused on you.
Apply
Our two-year scholarships are available to students who will be new to CPYB's Academic Year Program, existing students are not eligible to apply. There are a limited number of competitive scholarships available.
*At this time, CPYB cannot accept international students for our year-round programs as we do not currently have the ability to issue student visas.
Reasons You Should Pursue Ballet
Classical ballet training is inclusive and a great way to build core strength, endurance, and flexibility. Here are several great reasons why young boys and young men should consider studying ballet. 
Ballet Is More than a Sport
Ballet requires dedication and commitment, just like baseball or football. In addition, ballet is physically and mentally demanding—it helps develop balance, strength, and discipline. In addition to the tenacity and grit, you must appear effortless and be a selfless gentleman to your partner. It requires musicality, poise, and self-confidence to surpass the physical demands, conveying a compelling story to the audience with your technique.
The earlier you begin ballet, the better. Our bodies are the most flexible as children, which allows you to learn the fundamentals more quickly. In addition, since young minds retain information better than mature ones, a younger ballet dancer can quickly pick up the technique needed for correct lines.
Why Boys Should Pursue Ballet
Ballet is for everyone, regardless of gender and age. The discipline and mental strength young men develop in ballet will help them throughout their entire lives even if they only pursue it for a short amount of time.
Get closer to your dreams at Central Pennsylvania Youth Ballet. Our two-year male ballet scholarship is an excellent fit for aspiring male dancers ages 14 to 19 who want to train with prestigious faculty and perfect their technique. Apply today or contact us for details!
For Additional Information
Submit your contact information below to learn more about this training scholarship.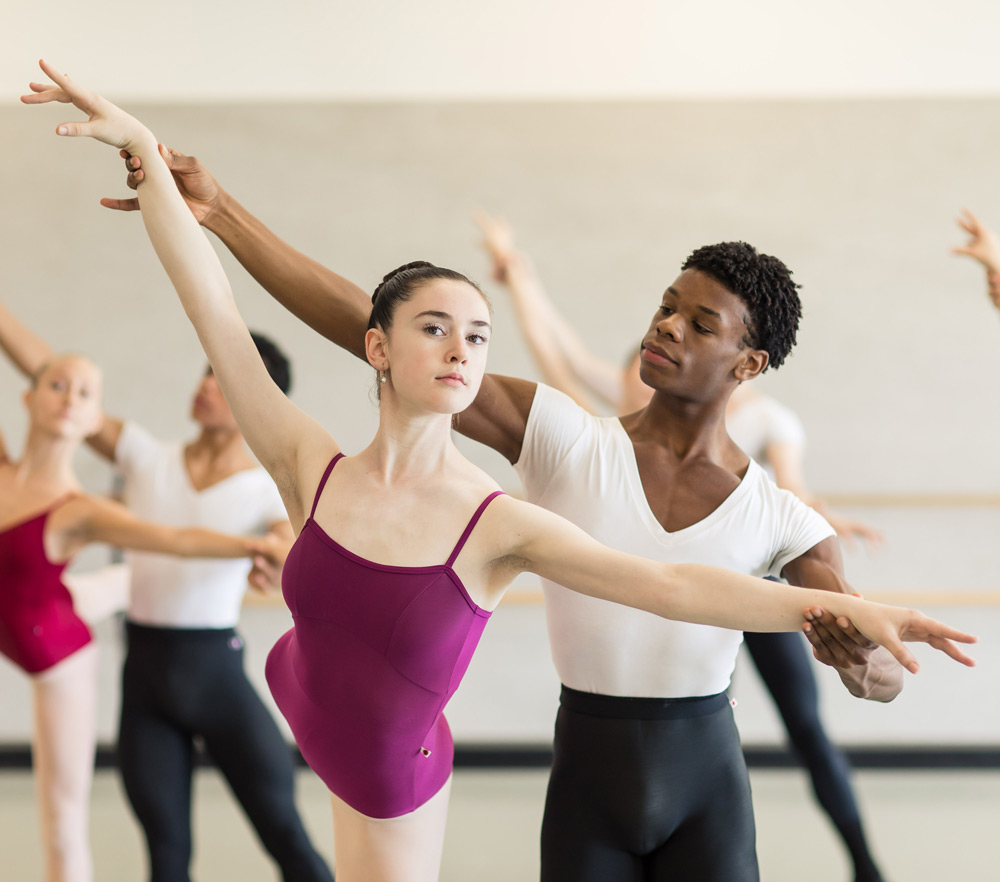 Other Scholarships
Central Pennsylvania Youth Ballet offers both merit and need-based scholarships to students of all ages.