Pre-Professional Division
Take your training to the next level. Pre-professional ballet programs are available for students up to the age of 19 – Applications are now being accepted!
Realize Your Dream at CPYB
Central Pennsylvania Youth Ballet's established training program has helped dancers realize their dreams for more than 65 years. Our proven curriculum, developed by renowned founder, Marcia Dale Weary, was designed to progress your skills and prepare you for success in the dance world and beyond.
Applications for our pre-professional ballet programs are accepted until the program is filled.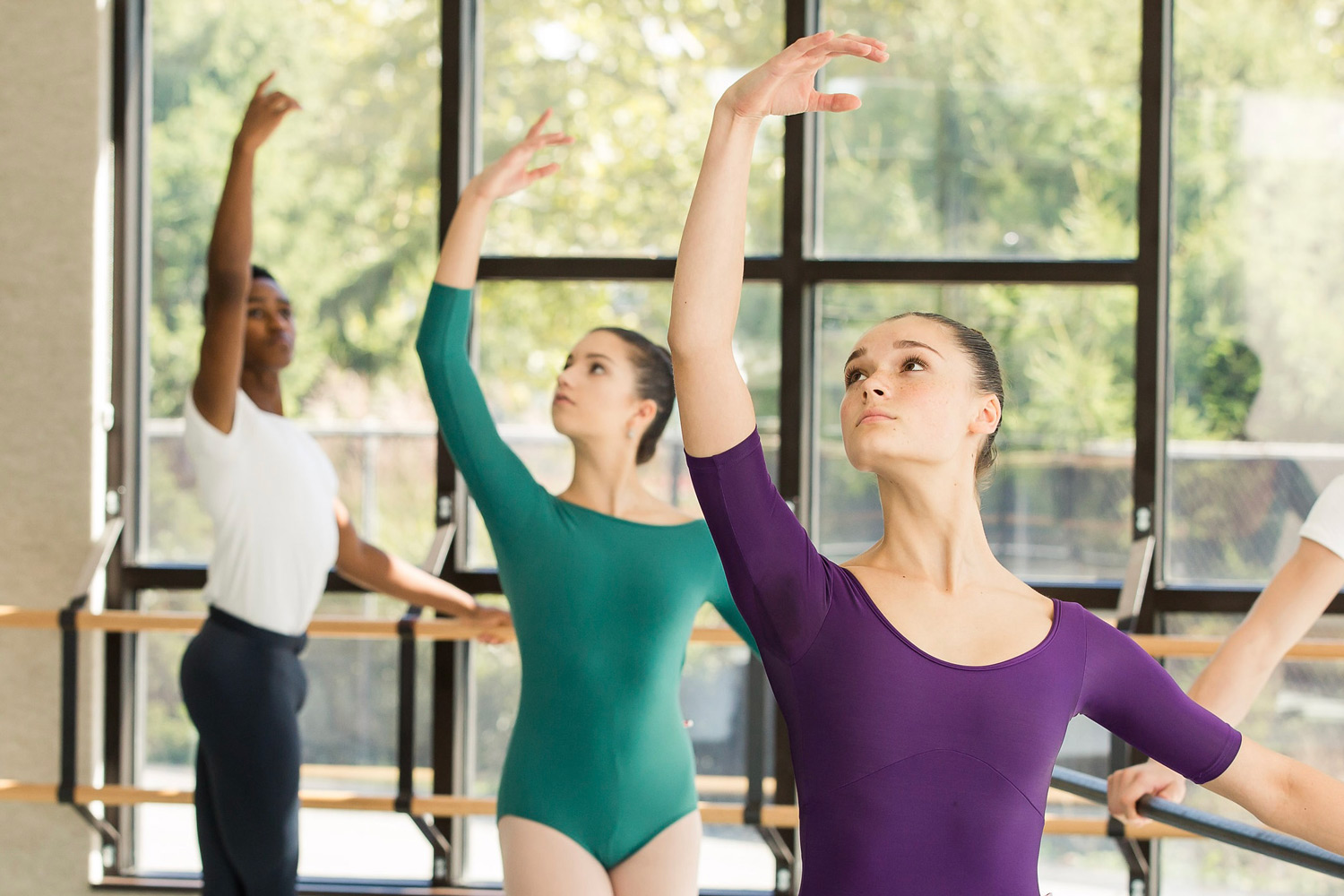 Central Pennsylvania Youth Ballet's pre-professional ballet training program will build and refine your technique, as well as help you achieve your potential. Our faculty includes CPYB alumni, in addition to former professional dancers and choreographers, who provide the highest level of instruction and guidance to pre-professional students.
Students in the Pre-Professional Division, consisting of Levels 4 through 8, earn their placement in each level through hard work, determination, and discipline. In addition to technique classes, students will attend pointe, pas de deux, variations, and men's classes. The amount of time spent in a particular level depends solely on the student's individual improvement, and is determined by CPYB's Artistic Director.
| Class | Annual Tuition |
| --- | --- |
| Levels 4 - 8 | $4,900 |
Optional classes are at no additional cost to students. A $95 Registration and Security Fee is required each year.
Class Schedule 2021/2022
In the Pre-Professional Division, students participate in all required classes available at their level, Monday through Saturday. Optional classes are also made available to students. Class times vary by level and day, but typically begin by mid-afternoon and end by 8:15 PM, Monday-Friday. Saturday classes begin late morning and end before 4:15 PM (not including rehearsals).
Scholarships
CPYB provides merit and need-based financial aid to students. Learn more about our scholarship offerings and application dates.
Housing & Academics
Central Pennsylvania Youth Ballet does not provide housing for students relocating to Carlisle, PA.
CPYB works with the Carlisle Area School District so that students wishing to maintain traditional academic schooling may do so. CPYB students may receive humanities and physical education credits at CASD allowing them to have a condensed schedule.
Learn More About the Program
We're here to help and answer any questions you might have. We look forward to hearing from you.
Audition Today
Applications are now being accepted!