Summer ballet intensives are perhaps some of the most valuable moments in a dancer's life. With free time away from school and academic responsibilities, you have the opportunity to improve and grow in your strength and technique.
What Is a Summer Ballet Intensive?
A summer ballet intensive is a program held during the summer for dancers seeking to advance their training. Dancers will be subject to a rigorous and demanding curriculum with each day focusing on advancing strength and technique. Throughout the extensive learning experience, dancers will receive instruction from prestigious faculty and professional dancers.
Embarking on a summer ballet intensive will be a significant part of a dancer's growth and development. Attending a program that has renowned faculty and guest faculty will allow a dancer to become more knowledgeable in the art and better at their craft.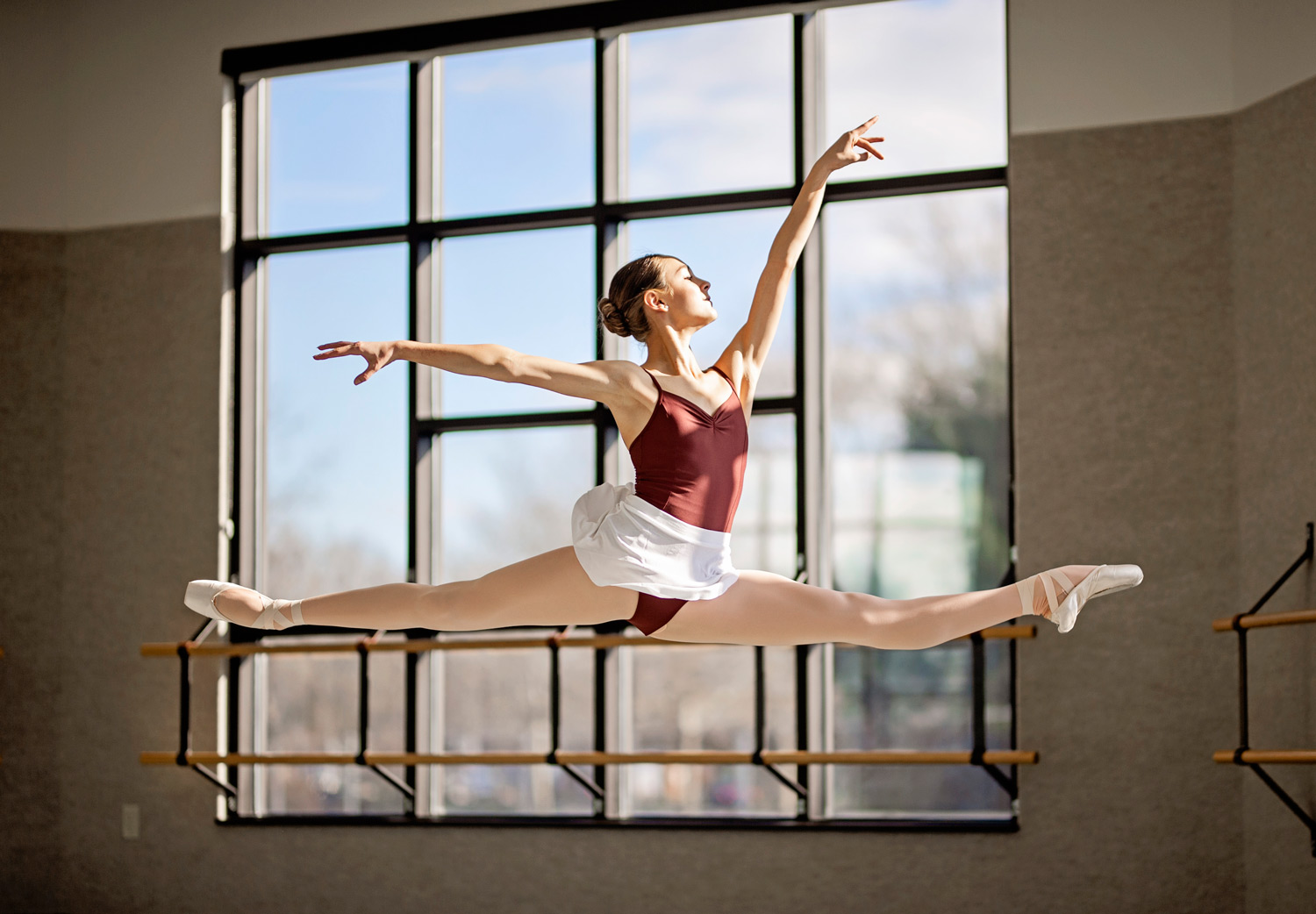 The Benefits of a Ballet Summer Camp
By attending a ballet summer camp, dancers will learn from various instructors and become exposed to different teaching styles, techniques, and corrections. These classes can be the learning experience of a lifetime!
Ballet summer camps are about growth. The program may last for only a few weeks, but those few weeks will undoubtedly become one of the most challenging yet rewarding. In addition to gaining bodily strength, you will also improve flexibility, increase muscle memory, and further develop your technique, artistry, and performance skills.
How to Prepare for a Ballet Summer Intensive
Once you've auditioned, been accepted, and have decided to attend a ballet summer intensive, it's time to prepare. In the months leading up to the program, make sure to follow our tips below so that you can safely transition into the ballet summer camp:
Set Goals
What do you want to get from your summer intensive? Take the time to analyze your goals—consider your strengths and weaknesses. Do you want to improve your technique, develop a new style, or expand your artistry?
In addition to the technical aspect, you can create goals related to your personality and relationships. Summer intensives can be an excellent opportunity to make friends and form connections with teachers!
Prepare Your Mind
It's normal to feel anxious before a summer intensive, as you'll be in a new environment, mingling with people you don't know, and learning from experienced teachers. But don't let your nerves get to you!
During the summer intensive, you will be pushed out of your comfort zone and pushed to test your physical and mental limits. Keeping an open mind to change and new ways of thinking will allow you to grow exponentially as a dancer.
Check Out a Summer Ballet Intensive near Harrisburg, PA
No dancer can improve without learning new techniques, practice, and gaining experience. A summer intensive can offer all of this and more!
Do you want to evolve into a better dancer? Central Pennsylvania Youth Ballet can help you reach your potential! Central Pennsylvania Youth Ballet's faculty consists of former professional dancers and alumni of CPYB that bring a broad range of experience to the studio for your summer intensive experience. Connect with us to learn more!